The advantage of chain drive
The advantage of chain drive
Chain Drive
A Chain Drive consists of an endless chain wrapped around two sprockets. The chain consists of a number of links connected by pin joints,while the sprocket are toothed wheels with a special profile for teeth.
Chain drive is a transmission method that transmits the motion and power of the driving sprocket with special tooth shape to the driven sprocket with special tooth shape through the chain.
Belt Drive
A belt drive is a mechanical transmission that uses a flexible belt tensioned on a pulley for motion or power transmission. According to the different transmission principles, there are friction type belt drives that rely on the friction between the belt and the pulley, and there are synchronous belt drives that rely on the intermeshing transmission between the belt and the teeth on the pulley.
The Advantage Of Chain Drive
Compared with belt drive, chain drive has many advantages.
1. It has no elastic sliding and slipping phenomenon, accurate average transmission ratio, reliable operation and high efficiency;
2.Large transmission power, strong overload capacity, small transmission size under the same working conditions;
3.The tight force is small, and the pressure acting on the shaft is small; it can work in harsh environments such as high temperature, humidity, dust, and pollution.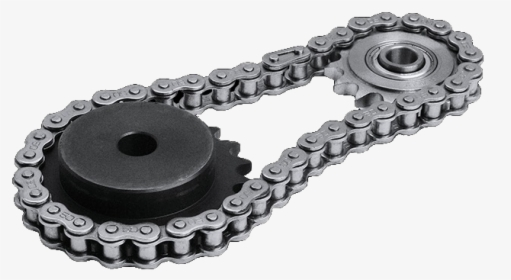 Kimer Zheng
Hangzhou YangQi Imp&Exp Co.,Ltd
杭州阳奇进出口有限公司
Room 1310,Taotiandi Buliding 2,Jianggan District,Hangzhou City ,Zhejiang
Sales2@Chinatransmissions.Com
Mob/Whatsapp/wechat:+008618258831202
Www.Chinatransmissions.Com