The Mechanism Of Action Of The Rack
The Mechanism Of Action Of The Rack
A rack is a mechanical part that cooperates with a gear and is used for transmission. It is divided into spur gear rack and helical gear rack, which are paired with spur gear and helical gear respectively. Rack and pinion transmission is a transmission method in which gears and racks cooperate. When the gear is active, the rotary motion can be turned into a linear motion; when the rack is active, the linear motion can be turned into a rotary motion. Rack and pinion drives can be used in elevators, rail systems, automotive steering systems, machine tools and feed mechanisms for actuators and other fields.
The rack is equivalent to the index circle infinite cylindrical gear. At this time, the index circle, tip circle and root circle of the gear all become straight lines, and the gear becomes a rack. The tooth profile of a rack is straight (flat for the flanks) rather than an involute like a gear. The inclination angle of the tooth profile is called the tooth profile angle, and the standard value is 20°. The main parameters of the rack are tooth space width, tooth height, tooth thickness, tooth root circle radius and so on. The tooth thickness of the rack is equal to the slot width.
The processing method of the rack is similar to that of the gear, including hobbing, shaping, shaving, grinding, honing, etc.
When the gear and the rack mesh, the rack moves in a straight line while the gear rotates. When the stroke of linear motion exceeds 2 meters, considering the economy, rack and pinion transmission can be selected. The rack and pinion can be used in dirty environments and transmit large axial forces. The size of the axial force that the rack can transmit is related to whether the lubrication is sufficient, whether the force is uniform, the speed of movement and the safety factor. Compared with the screw, the rack and pinion transmission has higher efficiency, but when the manufacturing precision is not high, the transmission stability and accuracy are poor.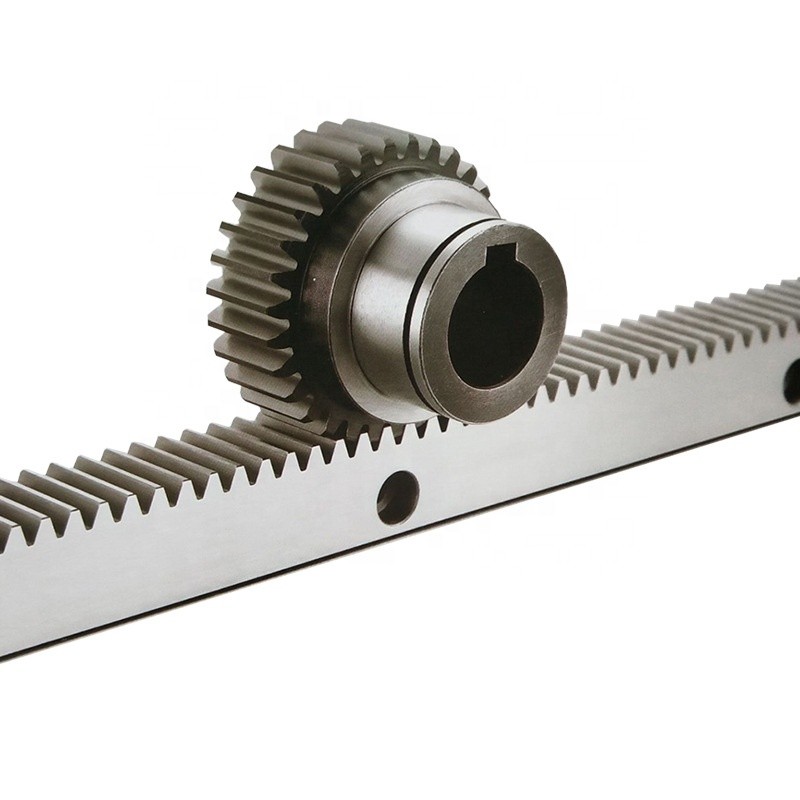 Kimer Zheng
Hangzhou YangQi Imp&Exp Co.,Ltd
杭州阳奇进出口有限公司
Room 1310,Taotiandi Buliding 2,Jianggan District,Hangzhou City ,Zhejiang
Sales2@Chinatransmissions.Com
Mob/Whatsapp/wechat:+8618258831202
Www.Chinatransmissions.Com