Introduction Of Several Drive Chain
Introduction Of Several Drive Chain
The structure of the drive chain consists of inner and outer links. It is composed of five small parts: inner chain plate, outer chain plate, pin shaft, sleeve and roller. The quality of the chain depends on the pin shaft and sleeve.
Stainless Steel Chain
The material of the parts is stainless steel, which is suitable for use in the food industry and in the occasions that are easily eroded by chemicals and medicines, and can also be used in high and low temperature occasions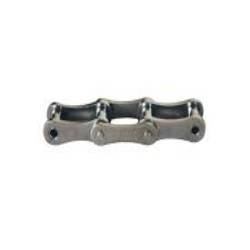 Agricultural Machinery Chain
Suitable for field operation machinery such as walking tractors, threshers, combine harvesters, etc. This chain requires low cost but can withstand shock and wear, in addition, the chain should be greased or self-lubricating.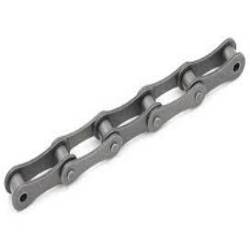 Three Types Of Chains
All chains composed of carbon steel materials can be surface-treated, and the surface of the parts is nickel-plated, zinc-plated or chrome-plated, which can be used in outdoor rain erosion and other occasions, but cannot prevent the corrosion of concentrated chemical liquids.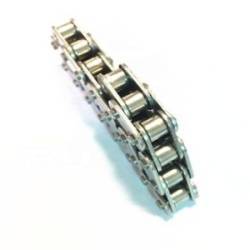 Hollow Pin Chain
For conveying, single pitch, double pitch and long pitch are available. Attachments or crossbars can be inserted into any link of the chain without removing the chain.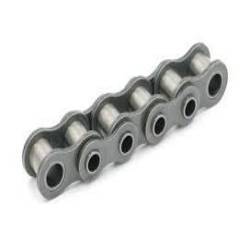 Motorcycle Chain
Defined by the use of the chain, from the structure of the chain, there are two types of roller chain and sleeve chain, from the part used on motorcycles, it has two types of use inside the engine and outside the engine, used in the engine. Most of the chains used in the engine are sleeve chain structures, and the chains used outside the engine are the transmission chains used to drive the rear wheels, and most of them use roller chains.
Kimer Zheng
Hangzhou YangQi Imp&Exp Co.,Ltd
杭州阳奇进出口有限公司
Room 1310,Taotiandi Buliding 2,Jianggan District,Hangzhou City ,Zhejiang
Sales2@Chinatransmissions.Com
Mob/Whatsapp/wechat:+8618258831202
Www.Chinatransmissions.Com