Gear
is a mechanical part with teeth on the rim that can continuously mesh and transmit motion and power. Gears rely on the meshing of teeth to transmit torque. The gear is transmitted with other toothed mechanical parts (such as another gear, rack, worm). The transmission mode is meshing transmission, which can realize functions such as changing the speed and torque, changing the direction of motion, and changing the form of motion. Gears generally consist of gear teeth, tooth grooves, end faces, normal faces, addendum circles, tooth root circles, base circles and index circles.
Spur Gear
Spur gear is a classification of gears .According to the relative position and tooth direction of a pair of gear axes (whether the two circles are parallel), it is divided into plane gear rotation and space gear rotation; according to the working conditions of the gears, it can be divided into open transmission and closed transmission; according to gear teeth or tooth profile The shape is divided into straight teeth, helical teeth, herringbone teeth, or straight teeth, curved teeth.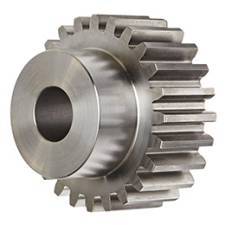 Helical Gear
Helical gears are not exactly helical gears. It should be said that helical gears are the meshing method of two helical gears, which are distinguished by the different directions in which they transmit force in space. Ordinary spur gears enter into meshing along the tooth width at the same time, resulting in shock vibration noise and unstable transmission. Helical cylindrical gear transmission is better than straight teeth, and can narrow the center distance for high-speed and heavy-duty. Helical gear reducer is a novel reduction transmission device. Adopting the optimized and advanced design concept of modular combination system, it has the advantages of small size, light weight, large transmission torque, stable starting, and fine transmission ratio classification. It can be connected at will and a variety of installation positions can be selected according to user requirements.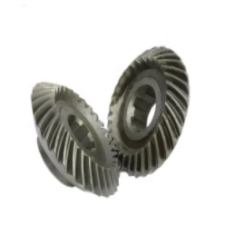 Rack And Gear
The rack is a mechanical part that cooperates with the gear and is used for transmission. There are spur racks and helical racks, which are paired with spur gears and helical gears respectively. The rack-and-pinion transmission is a transmission mode in which gears and racks cooperate. When the gear is active, the rotary motion can be turned into a linear motion; when the rack is active, the linear motion can be turned into a rotary motion . The rack and pinion transmission can be applied in the fields of elevators, rail systems, automotive steering systems, machine tools and actuator feed mechanisms, etc.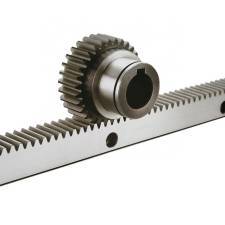 Kimer Zheng
Hangzhou YangQi Imp&Exp Co.,Ltd
杭州阳奇进出口有限公司
Room 1310,Taotiandi Buliding 2,Jianggan District,Hangzhou City ,Zhejiang
Sales2@Chinatransmissions.Com
Mob/Whatsapp/wechat:+8618258831202
Www.Chinatransmissions.Com