Types and applications of chain couplings
Types and applications of chain couplings
The roller chain
coupling
product has a simple structure, is easy to install, and has a long service life. The roller chain coupling is also a chain coupling. Because the standards implemented by the two products are different, the model and name are different, respectively. GL type and KC type. This kind of product is a coupling that connects two half couplings through a double-row chain and uses a gear-to-tooth method to connect. Commonly used chain couplings include: GL roller chain coupling, KC Type sprocket (chain) coupling, nylon chain coupling, toothed chain coupling.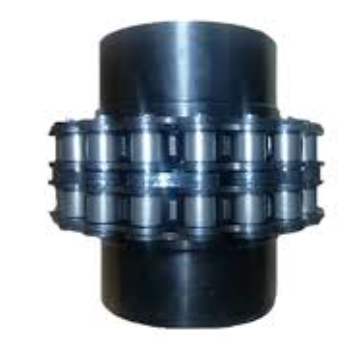 GL type
The GL roller chain coupling consists of two shafts, a chain, a cover, and a general sprocket. Generally, customers need to choose whether to install a cover. In addition, the cover is generally made of aluminum.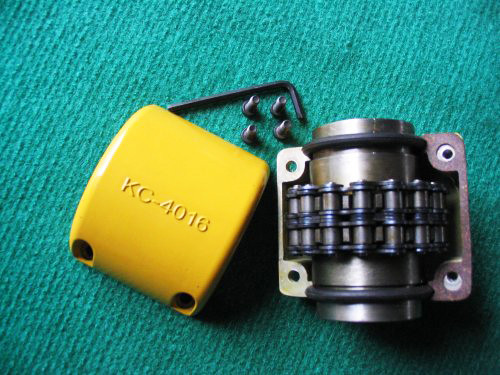 KC type
KC has a cover outside. The cover is for the sake of beauty and protection of the staff. The cover is a buffer when the chain accidentally breaks, thereby reducing damage.
The chain coupling can be applied to the shafting transmission of agricultural machinery, mining, chemical, engineering, textile, light industry, lifting and transportation and other machinery. It can be suitable for wet, dusty and high-temperature working conditions. The disadvantage is that the chain coupling has protection It can run at high speed only under good lubrication conditions. The reason is that if the chain is not well lubricated, it is easy to break. Therefore, the chain coupling is equipped with a protective cover. Of course, it can be used if the speed is not high. , Thus causing the machinery to stop working and become dangerous. For this reason, we must pay more attention to production and avoid danger when using it.
Kimer Zheng
Hangzhou YangQi Imp&Exp Co.,Ltd
杭州阳奇进出口有限公司
Room 1310,Taotiandi Buliding 2,Jianggan District,Hangzhou City ,Zhejiang
Sales2@Chinatransmissions.Com
Mob/Whatsapp:+8618258831202
Wechat:18258831202
Www.Chinatransmissions.Com