What is Timing Belt Pulley
What is Timing Belt Pulley
A timing belt pulley is a specialized pulley system with teeth or pockets along the outside of the pulley body's diameter. Like traditional pulley systems, timing belt pulleys are driven by frictional forces between the belt and pulley surfaces.
Timing Pulleys are made of three parts. A wheel that will revolve around an axle. The wheel will also revolve the belt around to get the mechanical work done. Here we are discussing Single Movable Pulleys and mechanical advantages of the system.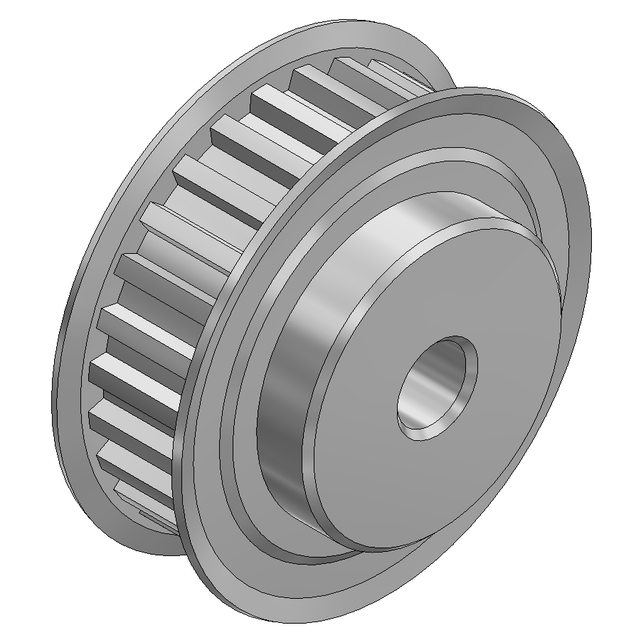 As mentioned, timing belt pulleys are not the only variation available. In fact, depending on your specific applications, selecting another pulley may be ideal. Multi-Ribbed, Variable Speed, and V-Belt Pulleys are among the most common options. Named for tapered pulley sides that form a V-shaped groove, V-Belt Pulleysare a transmission belt that transmits the force of an engine to ancillary components, including alternators, hydraulic pumps, etc. Due to their relatively low-cost, V-Belt Pulleys are a popular option.
Contact Us-Welcome To Send Us Inquiries!!!
Taylor Chan
Hangzhou YangQi Imp&Exp Co.,Ltd
杭州阳奇进出口有限公司
Room 1310,Taotiandi Buliding 2,Jianggan District,Hangzhou City ,Zhejiang
sales1@chinatransmissions.com
Mob/Whatsapp:+8618857038600
Wechat:lemonchen77
www.chinatransmissions.com