Measures to improve sprocket
Measures to improve sprocket
The sprocket has a short service life, which is far from meeting the requirements of production practice. According to the use status, processing status and manufacturing technology of the sprocket, some improvement measures are proposed for the sprocket:
(1) The original sprocket design material is 40Cr, the overall quenching hardness is HB220~250, and the tooth part is quenched HRC48~52. Due to the limited quenching hardness of the teeth, this method cannot improve the wear resistance of the sprocket. It is recommended that the sprocket material be changed to 20CrMnTi and carburized and quenched. The hardness of the chain socket can reach more than HRC60, and the wear resistance is more than 2.5 times that of 40Cr material. This can greatly increase the service life of the sprocket, reduce the frequency of machine repairs, increase production efficiency, and reduce production costs;
(2) The shape of the socket of the original sprocket chain is directly forged, with large dimensional error, rough surface and reduced wear resistance. With the wide application of CNC machine tools and the reduction of processing costs, it is recommended to leave a little margin after forging and finish machining through several milling to improve the dimensional accuracy and surface roughness in order to achieve the purpose of improving wear resistance.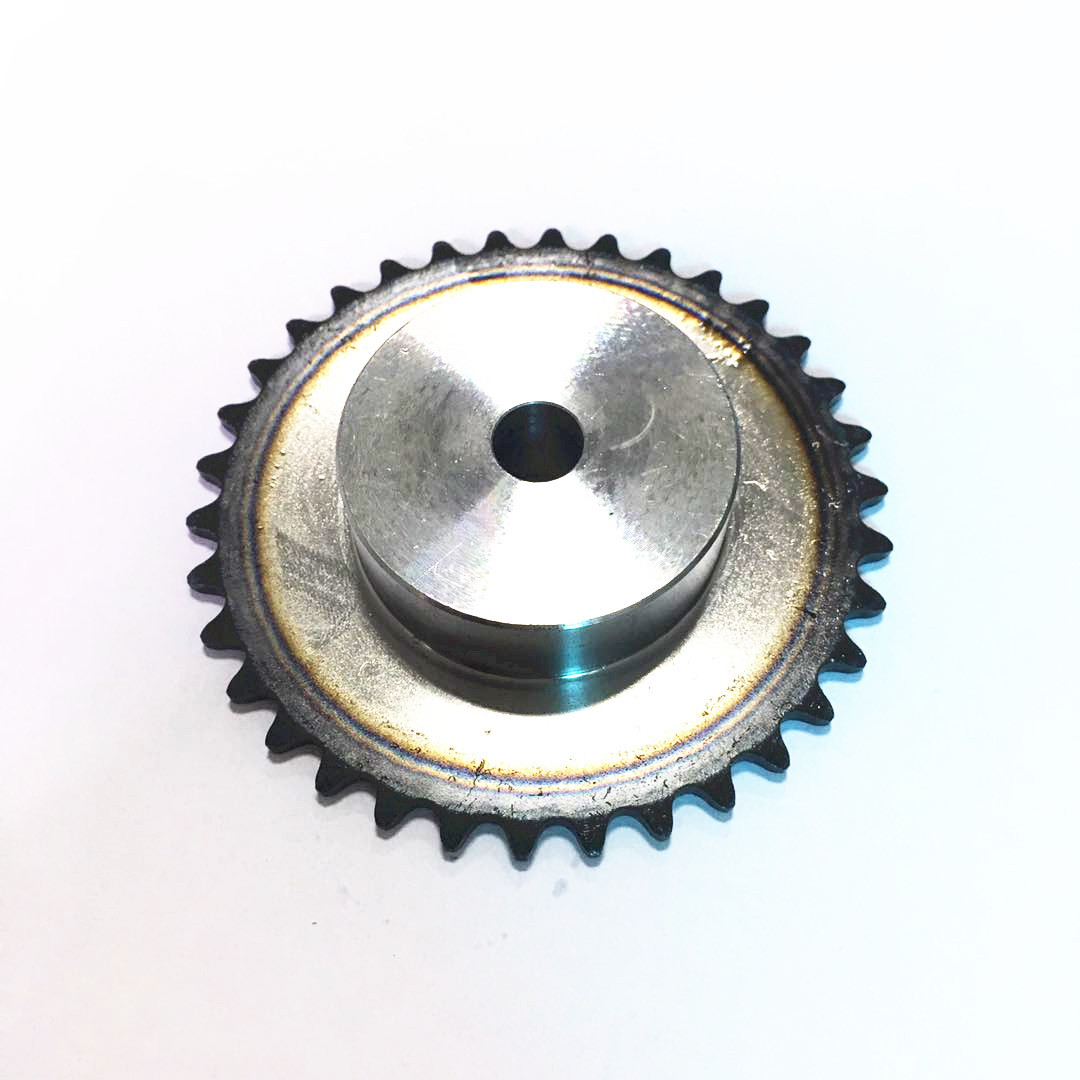 Kimer Zheng
Hangzhou YangQi Imp&Exp Co.,Ltd
杭州阳奇进出口有限公司
Room 1310,Taotiandi Buliding 2,Jianggan District,Hangzhou City ,Zhejiang
Sales2@Chinatransmissions.Com
Mob/Whatsapp:+8618258831202
Wechat:18258831202
Www.Chinatransmissions.Com