Requirements when buying timing pulleys
Requirements :when buying timing pulleys
Environment
One of the main criteria or requirements to be considered when buying is the application of timing pulleys in the environment.
Environmental conditions need to be considered to ensure the impact on the
timing pulley
.
Some of the most significant conditions that affect the selection of pulleys are:
Atmospheric presence of ozone gas
Direct contact with oil and grease
Debris and dust particles that may wear the belt
Dimensions
Before choosing the correct timing pulley for the application, many different dimensional variables must be considered. When choosing the best pulley, professional advice is also the most effective.
Material considerations
Certain environmental conditions will be an integral part of the selection of pulley materials, the most important of which are aluminum, plastic and steel suitable for the requirements and environmental conditions. To
Aluminum: This is one of the most commonly used materials in pulley manufacturing. Aluminum is light and strong, making it ideal for top-of-the-line horsepower drive systems. The durability and robustness of aluminum can provide high load capacity while preventing deformation during use. In addition, aluminum is often used for extreme temperatures, especially high temperatures.
Steel: Available worldwide, steel is most commonly used worldwide. As we all know, steel can survive in harsh environments, and steel can maintain its shape and hardness. Similar to aluminum and steel, with high strength and allowable heavy load capacity. Steel does maintain stability in temperature-sensitive environments, including extreme heat and cold. Plastic: This material is usually the first choice because of its light weight and affordable price. Plastic timing pulleys will not oxidize, thus avoiding conventional coating requirements. In addition, in a normal environment that does not require maintenance, plastic is an ideal material for light-duty applications.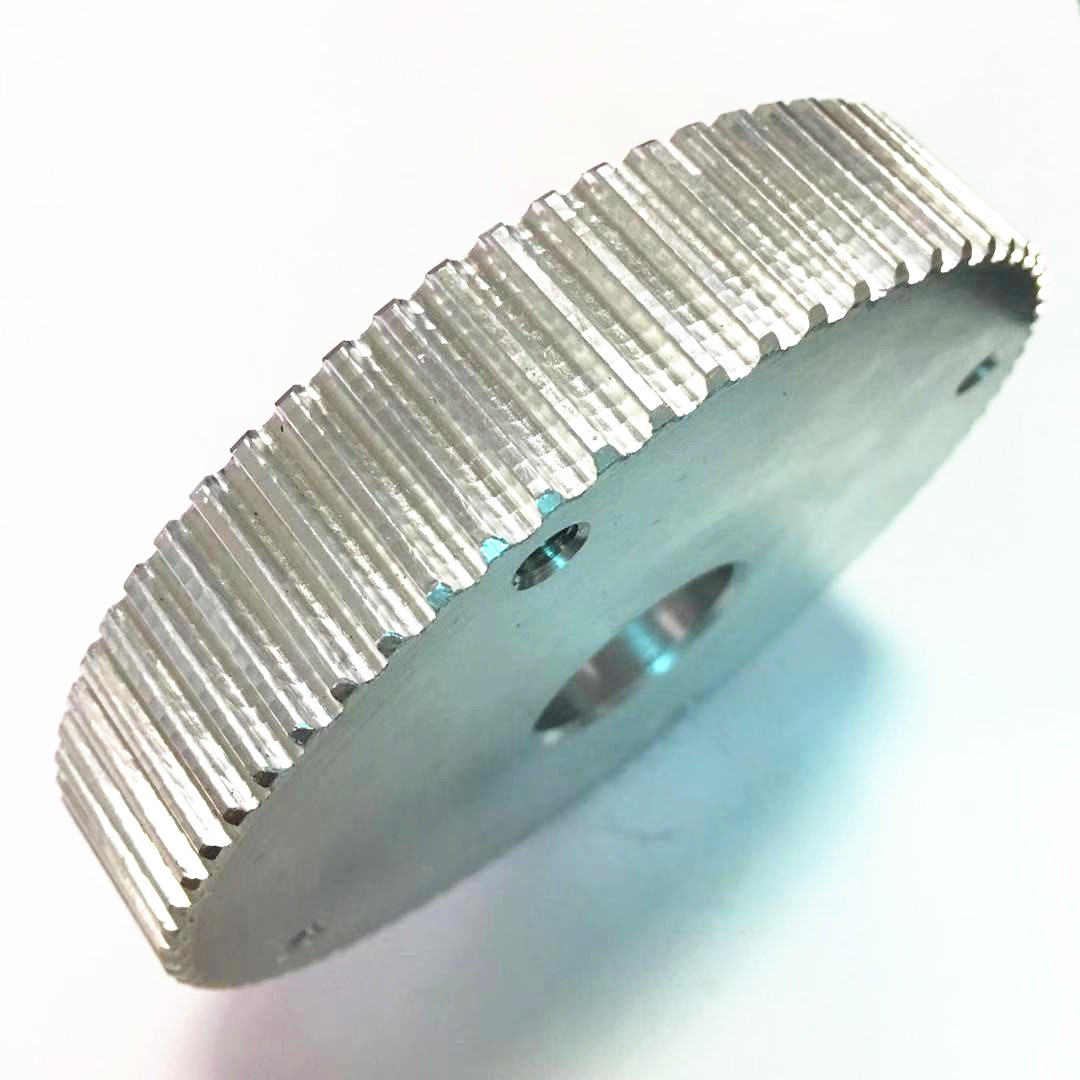 Kimer Zheng
Hangzhou YangQi Imp&Exp Co.,Ltd
杭州阳奇进出口有限公司
Room 1310,Taotiandi Buliding 2,Jianggan District,Hangzhou City ,Zhejiang
Sales2@Chinatransmissions.Com
Mob/Whatsapp:+8618258831202
Wechat:18258831202
Www.Chinatransmissions.Com