The Function Of Timing Pulley
The Function Of Timing Pulley

The timing pulley is an important part of the engine's air distribution system. It is connected to the crankshaft and matched with a certain transmission ratio to ensure the accuracy of the intake and exhaust time. Use belts instead of gears to drive because the belt has low noise, small changes in itself and easy compensation.

The function of jacking up the intake valve is to let the atomized gasoline enter the cylinder block. When jacking up the exhaust valve, it is to let the exhaust gas exit the cylinder block. , Exhaust valves are closed, the compression ratio is generated, the distributor ignites, internal combustion starts and generates power.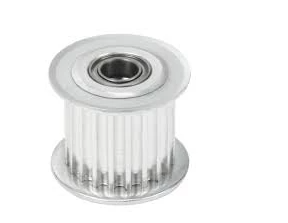 Contact Us-Welcome To Send Us Inquiries!!!

Kimer Zheng
Hangzhou YangQi Imp&Exp Co.,Ltd
杭州阳奇进出口有限公司
Room 1310,Taotiandi Buliding 2,Jianggan District,Hangzhou City ,Zhejiang
Sales2@Chinatransmissions.Com
Mob/Whatsapp:+8618258831202
Wechat:18258831202
Www.Chinatransmissions.Com