The classification and function of the coupling
The classification and function of the coupling

The commonly used precision
couplings
are: elastic couplings, diaphragm couplings, slider couplings, plum blossom couplings, rigid couplings.
Star elastic coupling
Using engineering plastics as elastic elements, it is suitable for the transmission shaft system connecting two coaxial lines. It has the properties of compensating the relative deviation of the two shafts, cushioning, shock absorption, and wear resistance. It is suitable for general occasions and transmits torque 20-35000.NM, working Temperature -35-+80 degrees Celsius and interchangeable with German ROTEX coupling. The polyurethane elastomer is restricted by the convex claw block.
Diaphragm coupling
Several groups of diaphragms (stainless steel thin plates) are alternately connected with the two halves of the coupling with bolts. Each group of diaphragms is composed of several stacked ones. The diaphragms are divided into connecting rod type and different shape of the whole piece type. The diaphragm coupling relies on the elastic deformation of the diaphragm to compensate for the relative displacement of the two shafts connected. It is a high-performance flexible coupling with strong metal components, no lubrication, compact structure, high strength and long service life. , No rotation gap, not affected by temperature and oil pollution, with acid-resistant, alkali-resistant and corrosion-resistant characteristics, suitable for shafting transmission in high temperature, high speed, and corrosive medium working conditions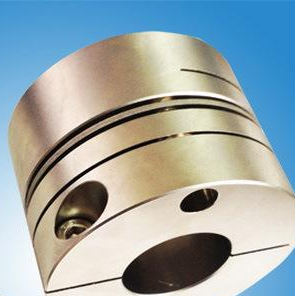 Plum-shaped elastic coupling
The quincunx-shaped coupling is to install an integral quincunx-shaped elastic ring between the convex claws of two half-couplings of the same shape to realize the connection of the two half-couplings. It is widely used in automobile, machinery and other industries, because the quincunx-shaped elastic coupling only receives the squeezing force in the process of transmitting torque, and it is not subject to the torque normally received by the rotating parts. It is not easy to wear during use and its service life is greatly improved.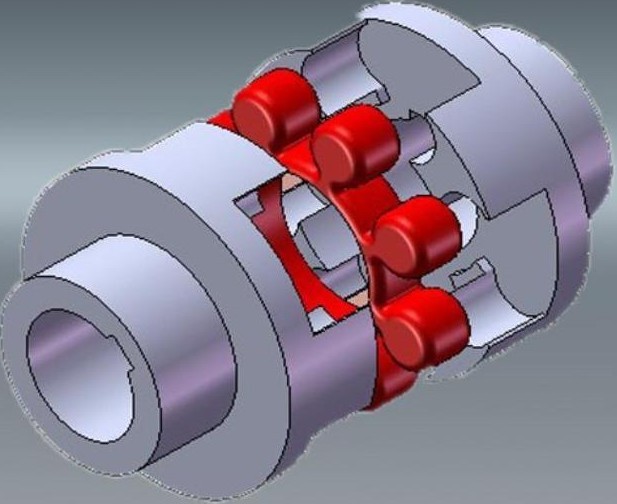 Oldham coupling
It is specially used when the drive shaft and the driven shaft are parallel and not collinear. It is composed of three discs. The middle sliding block disc has tenon on both sides, and the angle between the two is 90 degrees, and is connected to the driving shaft and the drive shaft. The disc has a corresponding tongue and groove. When rotating, the slider disc will move radially.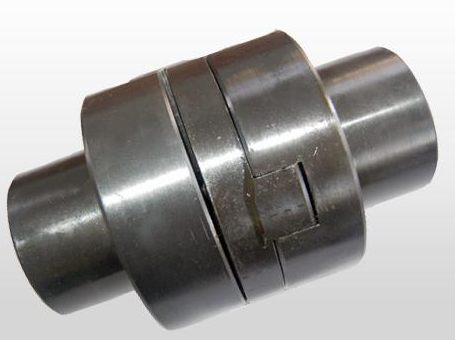 Rigid coupling
Rigid coupling is a torsionally rigid coupling. Even when it is under load, there is no backlash. Even when the load is caused by deviation, the rigid coupling still transmits torque rigidly.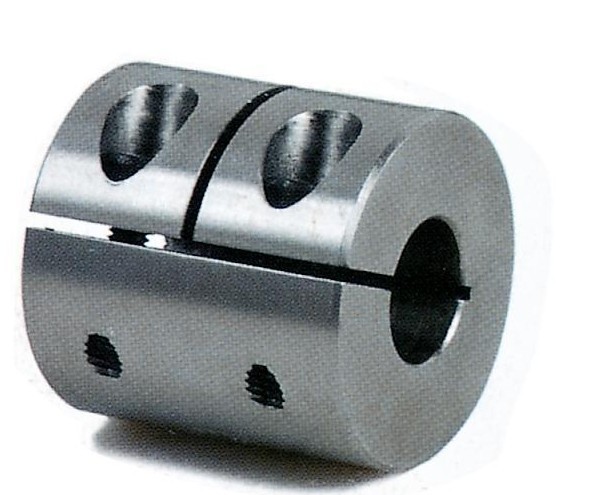 Function:
Coupling refers to a device that connects two shafts or a shaft and a rotating part, and rotates together in the process of transmitting movement and power, and does not disengage under normal conditions. Sometimes it is also used as a safety device to prevent the connected parts from being subjected to excessive loads and play a role in overload protection.
Kimer Zheng
Hangzhou YangQi Imp&Exp co.,Ltd
杭州阳奇进出口有限公司
Room 1310,Taotiandi Buliding 2,jianggan District,Hangzhou City ,Zhejiang
sales2@chinatransmissions.com
Mob/Whatsapp:+8618258831202
Wechat:18258831202
www.chinatransmissions.comontent