Happy New Year! and Merry Christmas!
Happy New Year! and Merry Christmas!

Our Products:Sprocket,Gear&Shaft,Chain coupling, Taper bush,Pulley,CNC customized.
Our market: Europe 30%, American 10%, Japan 15%, other country 20% and Trading company CN 25%.

Our annual export volume: 4 million USD.
Our factorty: CNC Machine (36pcs), Gear hobbing (19pcs), Gear shaping (4pcs),Broaching machine (2pcs),Queching hardening (2pcs), Lasering Marking and so on.
Our factory has 65 workers, three of quality inspectors, two of technician...and we can do black oxide by ourself.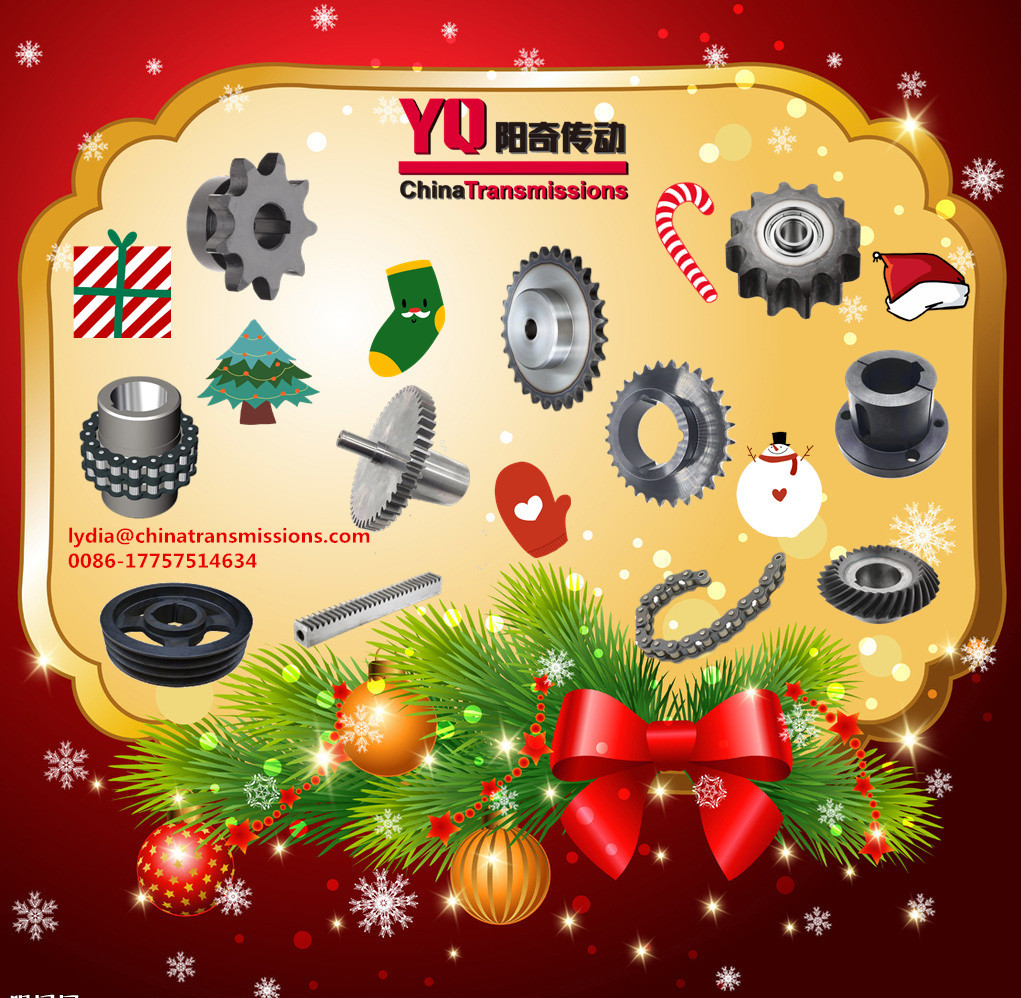 Hangzhou YangQi Imp&Exp co.,Ltd
杭 州 阳 奇 进 出 口 有 限 公 司

if you have any inquiry, please kindly contact
lydia@chinatransmissions.com
0086-17757514634
Shengzhou Tomorrow Machinery Co.Ltd
嵊 州 市 明 日 机 械 有 限 公 司
No.327,North Zhenxing road,Sanjie town, Shengzhou City,Zhejiang,China.
Tel: 86-575-83081255 Fax: 86-575-83080895
Mob/Wechat: 0086-17757514634
www.mrsprocket.com
www.chinatransmissions.com