WHAT ARE SHAFT COLLARS & HOW ARE THEY USED
What Are Shaft Collars & How are they Used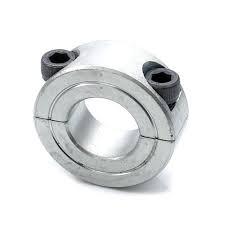 Shaft collars is a small component used primarily in the power transmission industry. Shaft collars are also referred to as set collars. There are many 'types' of shaft collars, however the two most popular types are "solid" and "split". Shaft collars are used for holding a product in place such as a sprocket, bearing, wheel or even pulleys. Another use is for holding a shaft into a fixed position. All types of collars come in a wide range of bore styles & sizes like metric, hex, threaded, square and D bore.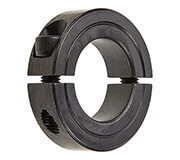 Solid Shaft Collars

Solid shaft collars are a "solid" construction and are generally fastened with one setscrew. The set screw has a knurled end that bites into the shaft, which is where the collar gets its holding power. The solid shaft collars are the most commonly used and are the most economical as far as price. Most solid shaft collars are manufactured from a mild carbon steel with zinc plating for corrosion resistance. You'll also find that some suppliers offer these in stainless steel or aluminum for special applications.
Pros:
Cost Effective
Simple Design
Cons:
Damages shafts from knurled setscrew
Difficult to remove based on location
Double Split Shaft Collars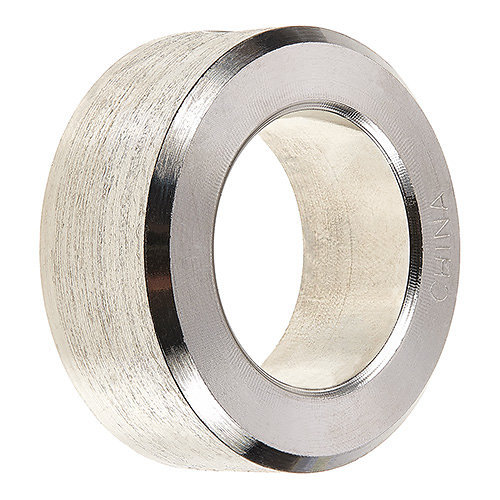 Double split shaft collars are split in the center and fastened with two allen head cap scrcews. The double split shaft collars has greater holding power over the conventional style solid shaft collars. These collars allows for easier installation and replacement without the need of disassembling other components on the shaft
Pros:
Wont damage shaft
Increased holding power
Disassembly of shaft components not needed
Cons:
Can be expensive
Single Split Shaft Collars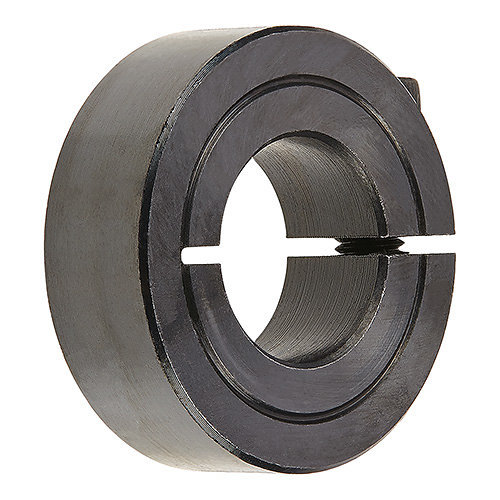 Single split are similar to the solid collars except the single split has a higher holding power. This is achieved by torquing down the allen head cap screws, which allows the collar to pinch the shaft.
Pros:
Wont damage shaft
Increased holding power
Cons:
Can be expensive
Difficult to remove based on location