The country's first water Hema village settled in Chongqing, the endangered Brasenia species expanded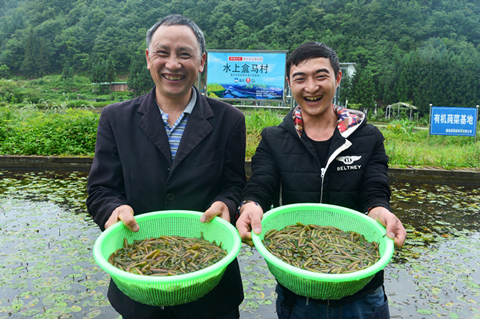 Recently, the country's first "Water Hema Village" was established in Chongqing Shizhu Tujia Autonomous County. This water Hema Village has a special mission: to protect a precious plant: Brasenia cephalophus in a digital and market-oriented way.
Wild Brasenia is a nationally first-class protected plant, and its area is gradually shrinking due to the hygienic requirements of the growth environment. It is included in the list of key protected endangered plants by the state. For Brasenia cepacia, which has food and medicine value, the best protection is not to put it in a greenhouse, but to expand its population through artificial cultivation and tap its value at the same time.
Through the order farming in the Water Hema Village, the use of digital tools to open up production, supply and marketing, not only allows more Brasenia serrata "to survive", but also to live valuable.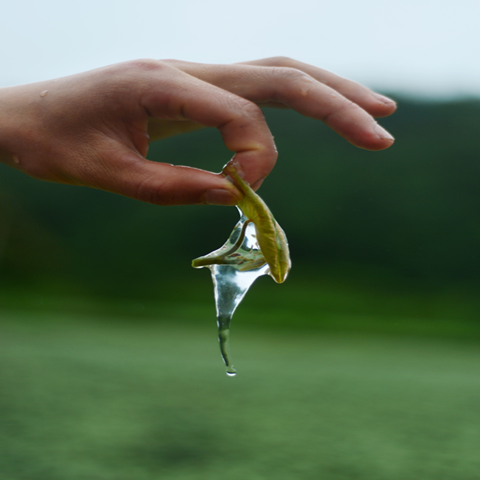 Reduced to a niche "water ginseng"

At the end of June, there was a major news about Brasenia cepacia-wild Brasenia cepacia was discovered in Nanxiong, Shaoguan, Guangdong.
Brasenia is a Nymphaea family, which grows mostly in wetlands such as ponds, lakes and marshes. It has extremely high requirements for the growth environment, especially the water quality, so it is named "Brevichia".
It is tasteless, because it is rich in pectin, tastes smooth and rich in nutrients, it is also called "water ginseng". The poet Zhang Han of the Western Jin Dynasty simply resigned from his office because he missed his hometown's Brasenia bass fish soup too much, leaving behind the reputation of "Thinking of Brasenia bass".
Although it is famous for thousands of years, it is difficult to pick because of harsh planting conditions. Brasenia has fewer and fewer opportunities to appear on the market and has become a niche.
Even in Chongqing Shizhu, the world's largest brasenia plantation base, in the past, due to low market awareness, slow commodity development, and year-round low purchase prices, artificial planting areas have gradually decreased, and brasenia species degradation has been serious.
"The edible brasenia is a young leaf that grows underwater. It must be picked manually and bent over for dozens of hours in the water to get tens of kilograms." It has been planted in Huangshui Town, Shizhu for 20 years. Chen Guorun of Brasenia reminisced that when the price of Brasenia cepacia was the lowest, it only sold for 80 cents a pound. He worked so hard in the water for more than ten hours a day for only a few dozen yuan.
In 2015, the state implemented the national geographical indication registration protection for "Shizhu Brasenia".