Financial Core Pioneer Alliance Announces Small Target Alibaba Cloud Helps 100 Financial Institutions Move to Cloud Architecture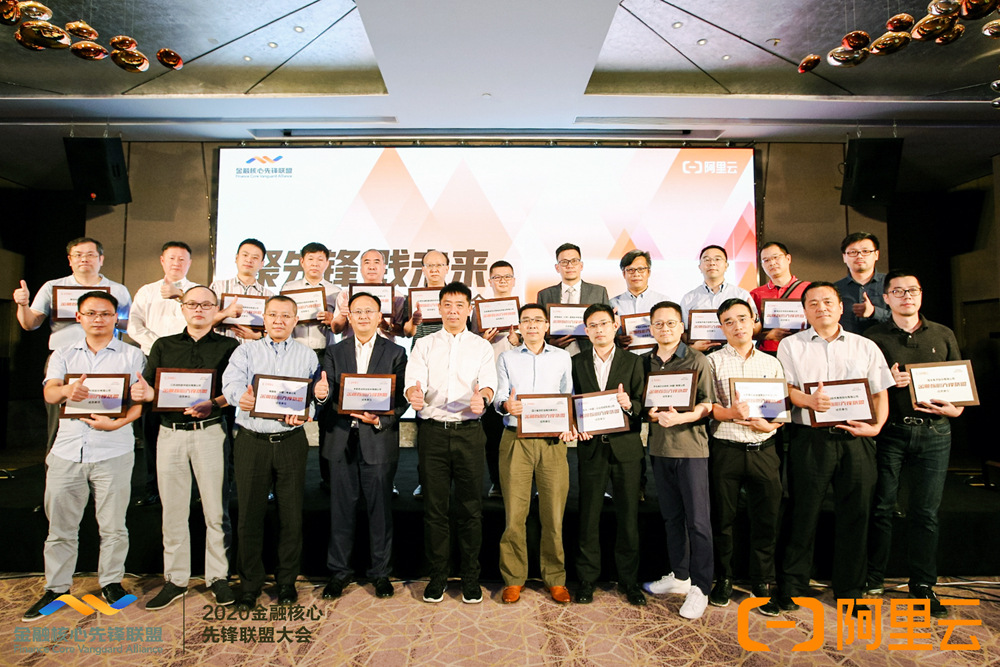 On July 14, the "Financial Core Pioneer Alliance" sponsored by Alibaba Cloud held its first general meeting in Chengdu and proposed the phased goal of the alliance—to help more than 100 financial institutions to complete the core system from centralized to cloud architecture within 5 years

The Financial Core Pioneer Alliance is an industry alliance initiated by Alibaba Cloud in June this year. It aims to help financial institutions get rid of the traditional centralized architecture and adopt cloud platform technology through innovative technologies such as multi-site multi-activity, unitization, microservices, and Taiwan. As the core distributed architecture, quickly build the ability to deal with highly concurrent business scenarios.
Over the past 30 years, the core system of the domestic financial industry has generally adopted a centralized architecture. With the increase in service life, the problem has gradually exposed: the system deployment cycle is long and it is unable to respond to business needs in a timely manner; poor scalability leads to resource redundancy and waste; use High costs, constantly eroding the profits of financial institutions, etc. Facing the future, financial institutions have a strong demand for distributed transformation of core systems.
According to reports, in order to quickly increase the accumulation of alliance members at the distributed technology level, the alliance decided to launch the first FDMC Hackathon, a technological innovation contest for cloudification of financial core systems, to accelerate this process. In addition, the alliance will further expand member units through various methods such as the alliance's official website application or alliance member recommendation to join, so as to attract enterprises and institutions in the financial technology field to join.
Liu Weiguang, general manager of Alibaba Cloud Intelligent New Financial Division and chairman of the alliance, said: "The establishment of the Financial Pioneer Alliance is an industry initiative. All alliance members will work together in the future to jointly develop and innovate to contribute to the core system innovation of the financial industry. This The second Chengdu conference opened the curtain on alliance operations. A small step today will surely be a big step to promote future changes.