Customized PJ poly-V-belt pulleys
Customers customized PJ poly-V-belt pulleys in our company!
---



---
*Pulley Description
50 PJ-4 - Pilot Bored are the basic type of poly-V-belt pulleys. They are produced in standard series and dimensions of gray cast iron or they are custom made according to drawings or customer requirements.
Their design is based on ISO 9982 and DIN 7867 standards.
The pulleys are usually mounted on shafts using the Taper bush. Only smaller sizes are supplied as a semi-finished product and the bore must be modified before mounting the pulleys on the shafts.
---
*Pulley Fields of Use
The PJ poly-V-belt pulleys are designed for all PJ poly-V-belts with groove pitch of 2.34 mm.
They are typically used in compact compressor drives, blowers, machine tools, pumps, in the paper, chemical and automotive industries, garden technology and in many other machines.
---
*Pulley Material
Fine grey cast iron GG20-GG25.
Other materials to order
---
*Drawings from our factory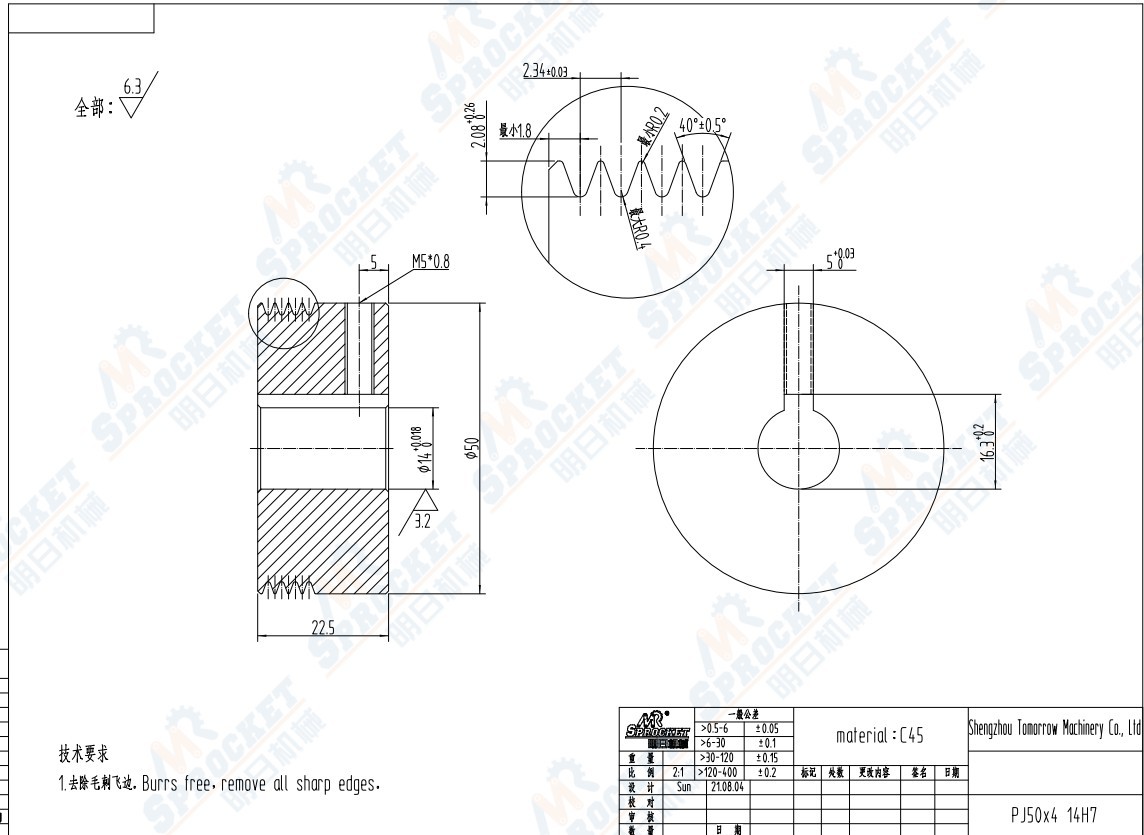 In general, for non-standard products, in order to provide customers with the correct products, we will issue drawings to customers for confirmation based on customer drawings.

---
*Contact
Hangzhou YangQi Imp&Exp co.,Ltd
Room 1310, Taotiandi Buliding 2, Jianggan District, Hangzhou, China
Mob/Whatsapp/Wechat:+8617757514634
lydia@chinatransmissions.com
Please send your enquiries to us
Please send your message to us